Our Oahu agent, Christina Laney Mitre is this year's president of the Eco Rotary Club of Kaka'ako and has been a part of various successful service projects so far in 2022. On April 23, 2022, the 2nd Annual Rotary Statewide Ridge to Reef Cleanup was held. Christina's group focused on the Pearl Harbor Historic Trail/Bike Path Cleanup – a project Christina has been involved in planning since last year.
This was a joint effort with various Rotary Clubs (Eco Rotary Club of Kaka'ako, Pearlridge Rotary, Ala Moana Rotary, Rotary Club of Hickham Pearl Harbor & Honolulu Sunrise), the City & County of Honolulu, Navy, HPD, Councilmember Brandon Elefante, Malama Puuloa, Inspire Church Waikele, ATG MidPac / 9th MSC-TSG, Dawson Group, Healani Land Company, INC, The Mission Continues, Mana Loa Nimitz Lions Club, The Lighthouse Outreach Center, and Waipahu Community Coalition.
The elaborate project involved 10 cleanup areas and 13 groups along with the general public. With around 200 volunteers in total, this cleanup stretched 11 miles from Halawa to Waipahu. 5.28 tons of burnable trash and metals were collected along the bike path in addition to the 100 bags Pastor Headrick Hunkin and the Lighthouse Outreach Center disposed of themselves. This total doesn't include the area that was cleared prior to the cleanup behind Waipahu HS by the City & County of Honolulu, which was about 1-2 tons! 79 tires were also collected along the path.
Christina is most proud of being part of the removal of the 30+ stolen or abandoned vehicles located on Navy land near Lehua Ave. These vehicles were removed by Albert's Towing and sent to Schnitzer Steel where they got to watch them crush and stack the cars. This accomplishment made KHON2 news which can be viewed on Eco Rotary's Instagram and Facebook.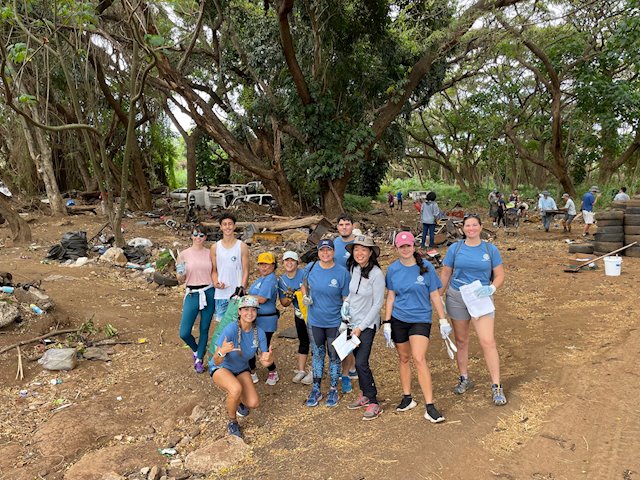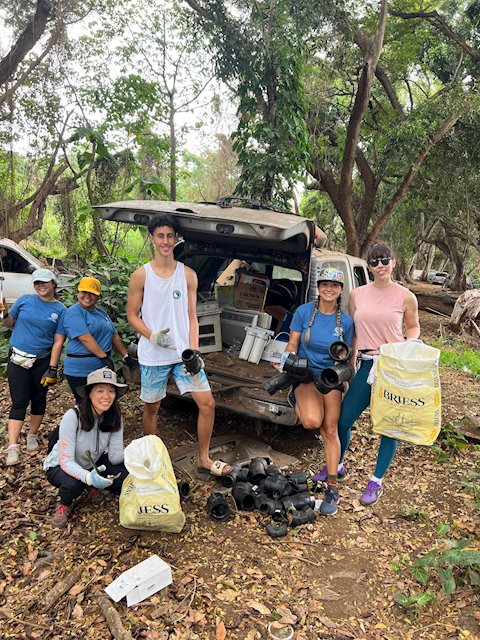 Check out some of the news coverage below:
Honolulu Hale Awards:
On May 4, 2022, as the founder of Smart Living Hawaii Foundation, Christina was invited to Honolulu Hale to receive a Certificate of Recognition from the City and County of Honolulu by Council Member Brandon Elefante for her dedication to maintaining and cleaning the Pearl Harbor Historic Trail. Learn more about her involvement and recognition here.