From Humble Beginnings
Founded in 2009, the Twin Islands clothing brand captures the beauty and culture of windward Oahu's Kailua town and the neighboring Mokulua Islands. Owner Mike Miller established the brand in part to honor and remember his twin brother, Peter. The brothers grew up in the charming neighborhood of Lanikai and spent their lives in, on, and around the water, traveling the world and competing in surfing competitions. The two eventually followed in their father's footsteps and became pilots. After Peter passed away in a tragic accident, Mike reinvested his dedication and commitment to the community he loved and started Twin Islands.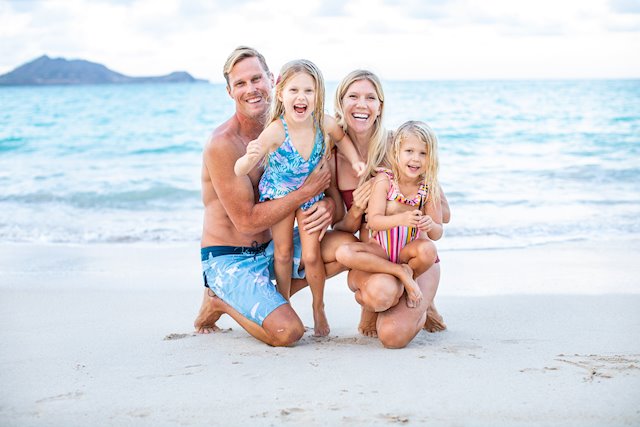 Capturing A "Lifestyle"
Hawaii residents and visitors from all corners of the globe regularly frequent the azure waters off of Kailua and Lanikai beach, and Twin Islands clothing reflects the upbeat and positive lifestyle inherent in the local beach culture. The company's logo, featuring the outline of the Mokulua islands – a curling wave and an Iwa bird (which Mike says represents Peter watching over everyone) flying across a setting sun – is emblematic of the laidback and easy-going nature of small-town Kailua life. Mike's clothing and designs perpetuate the beach life and waterman aesthetic.
A Store is Born
Initially, Twin Islands was an online experience only. Customers could log on and order stock from the company's website. Once Mark met and married current Corcoran Pacific real estate associate Baily Miller, the two decided it was time for a change. "We wanted to have a physical space where locals and tourists alike could come and see our products in person, learn about the history of Kailua, and talk about the goings-on in the community." Baily explains. The two settled on a location and opened their doors to the public shortly thereafter. "It's great to see smiles on our customers faces," Baily muses, "to see them happy to take a little slice of Hawaii home with them."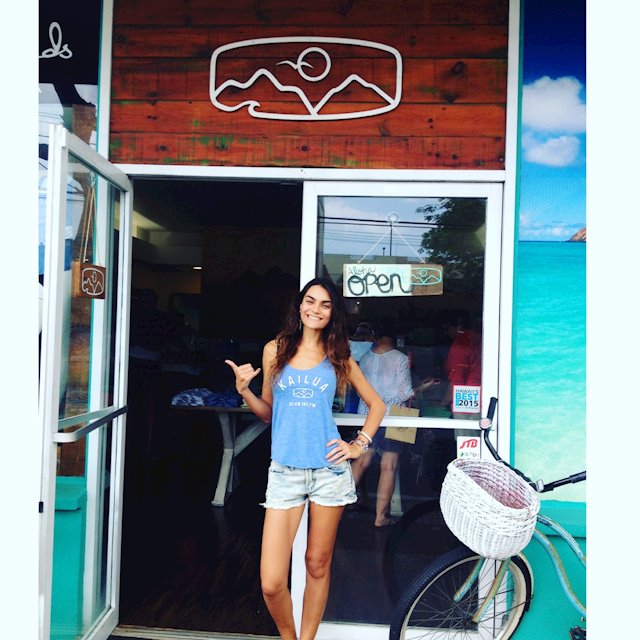 Present and Future
Like many local Hawaiian small businesses, the past year has been a challenge for Twin Islands, but the outpouring of local support and increase in online sales has helped to keep the clothing company above water.
According to Baily, "There was a concerted effort amongst the community to come out and support local business after the statewide Covid-19 lockdowns were lifted. Hawaii residents are always very appreciative of local businesses and very accommodating when deciding where to spend their money."
Online sales also took off during the pandemic. "I think you had a bunch of people sitting at home, wanting to travel, wanting to stretch their toes out in Hawaiian sand and swim in Hawaiian waters and our clothes were kind of the next best thing to being there." explains Baily.
With travel restrictions lifting, a new influx of tourists arriving each day, and the local grassroots patronage, Twin Islands is looking forward to the future and expects the new year to be its best yet.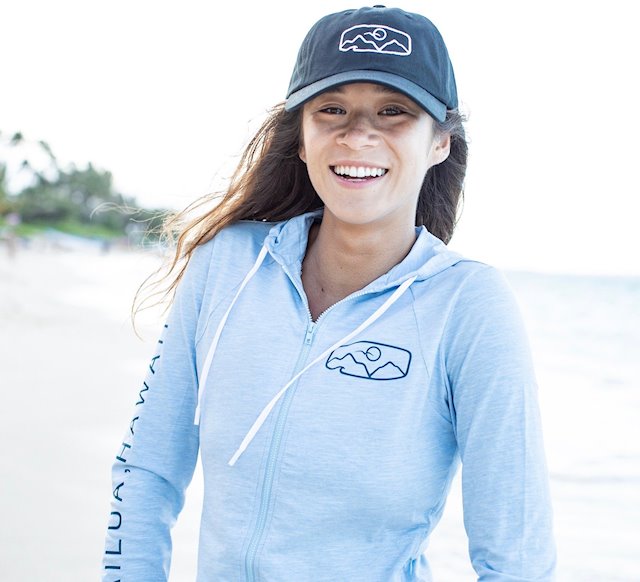 If you're on the island of Oahu and are looking for some authentic beachwear, stop in and pay Twin Islands a visit at 131 Hekili Street #107, Kailua Hawaii 96734. They're open daily from 10-6pm. You can also give them a call at (808) 744-6583 or check them out online at tisurf.com.